MOONWATCH ID, the ultimate tool to identify your Speedmaster Moonwatch
We have created a unique and user-friendly identification program, which allows you to identify any model from the standard production.
For each step, you just have to click on the picture (A or B) corresponding to your watch.
START
This program allows you to identify the case reference of any standard production Speedmaster Moonwatch. It is based on watch observation. You do not have to open the watch. You just need to identify some external details and choose the corresponding pictures during the different steps of the process.
In the event that the reference of your watch differs from the result of this algorithm, it could mean that some original component has been replaced during the watch's life: you can check it in the 'COMPONENTS' chapter of our MOONWATCH ONLY book, or in the corresponding electronic guide.
We cannot claim that the configurations illustrated in this identification process are all inclusive and infallible. However, we urge the reader to be cautious, because we have covered the vast majority of the original configurations of the models that have been produced.
Please note that this program does not represent any guarantee about the authenticity of your watch.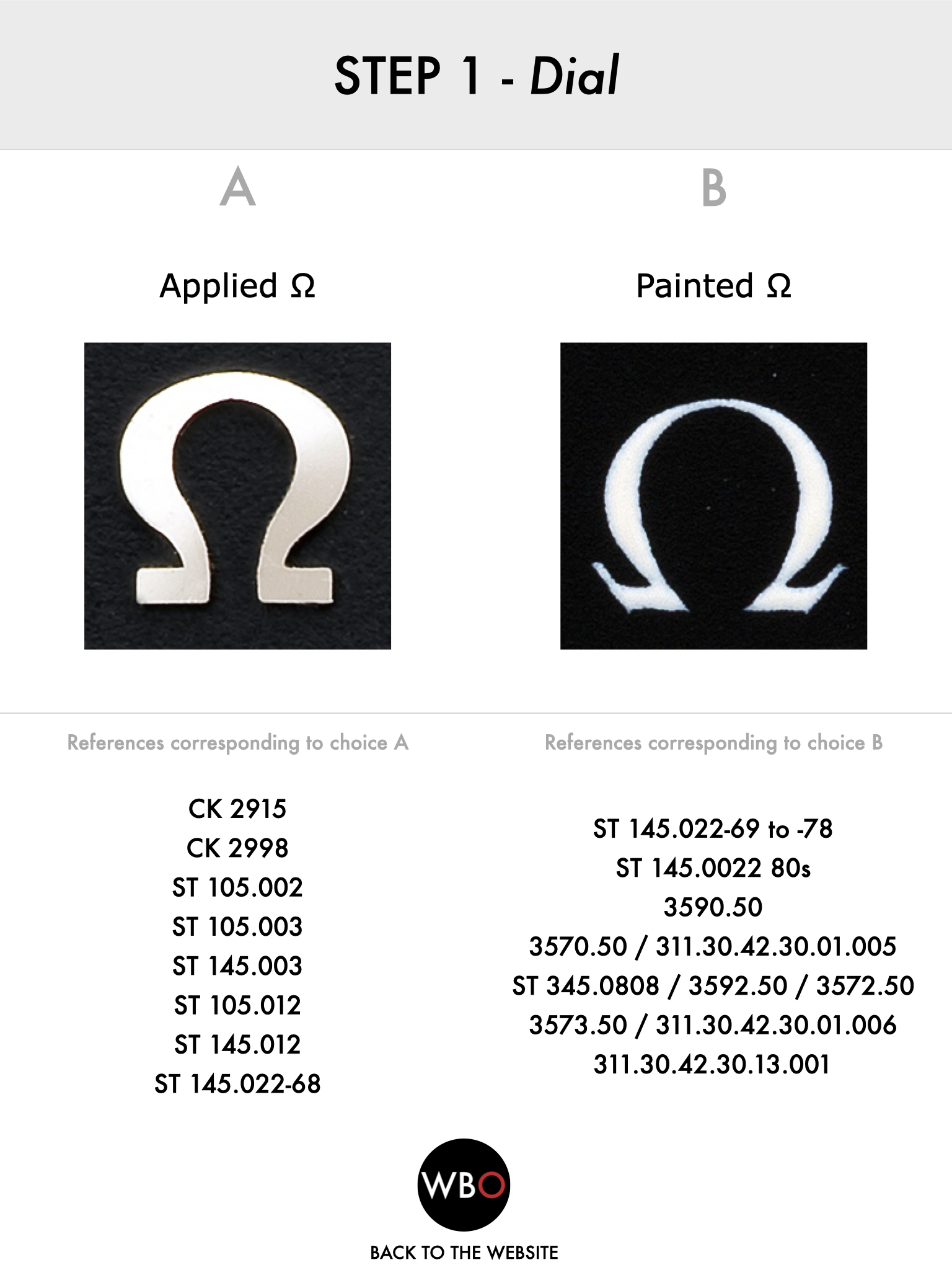 Example:
This is the first step of the program.
You have to choose between an applied logo (choice A, on the left) or a painted logo (choice B, on the right).
Each step reduces the number of references matching the various choices, until the final identification of your Speedmaster Moonwatch.
Perfect complement to the original MOONWATCH ONLY Book, designed to support every OMEGA Speedmaster owner in any situation, particularly when travelling.
Available on the iBooks Store in English, French, Italian, Spanish, German and Japanese.