Perfect complement to the original MOONWATCH ONLY Book, designed to support every OMEGA Speedmaster owner in any situation, particularly when travelling.
Available on the iBooks Store in English, French, Italian, Spanish, German and Japanese.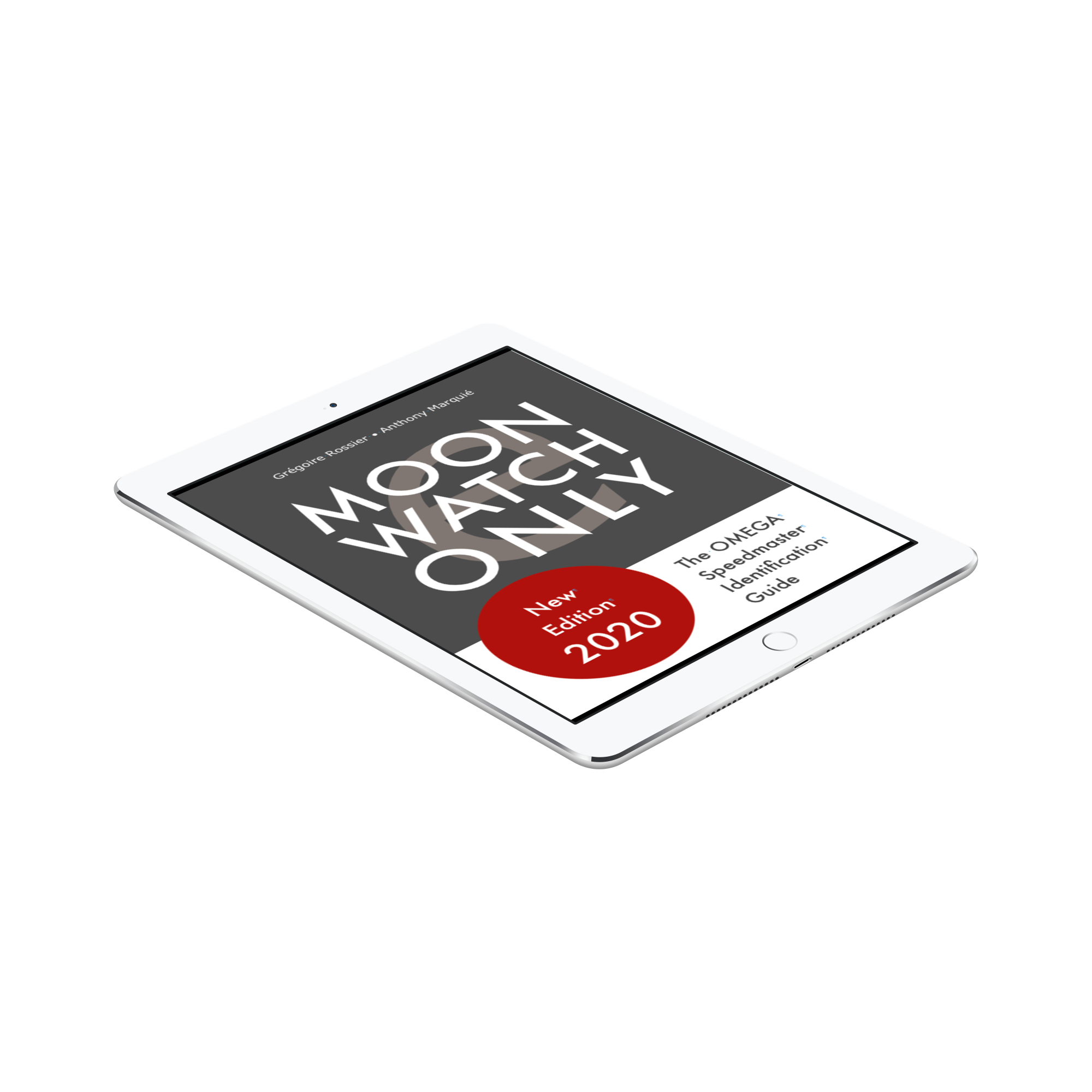 THE ULTIMATE REVIEWS – ISSUE #2
HOLY GRAIL ONLY
The OMEGA Speedmaster automatic reference ST 376.0822, nicknamed Holy Grail by collectors, is considered one of the rarest Speedmasters and thus has been highly sought after since years. However its early days were hardly promising, the model did not sell well and its production time was very short (1987-1988).
The first person who started serious research about this model was Chuck Maddox, and since then, a lot of information about it has been made available on the web. Most of these studies aim to be serious and have based their conclusions on observations. However, they most of the time lack reliable sources to validate these observations and mistakes have been unintentionally propagated and anchored in collectors' mind.
THE ULTIMATE REVIEWS – ISSUE #1
SPEEDMASTER 125 ONLY
Several decades ago, a Swiss watch was introduced that broke new ground technically and stylistically. This watch was aimed at affluent customers and collectors, marketed to celebrate an important anniversary, and priced at a significant premium to other pieces in the OMEGA product line.
The truth behind this special timepiece is going to be revealed.
A collaborative work with Andy Kulas.
Andy is the founder of www.calibre1040.com and www.speedmaster125.com.

New e-books about specific models are now available for free.
They are not just watch reviews, but the result of a comprehensive research dedicated to iconic models. These 50- to 100-page e-books, named "Ultimate Reviews", will be published occasionally during the year and advertised as soon as they get ready.
Stay tuned. And start your collection.
FREE DOWNLOADS.